Jakarta, 23 July 2021 – After several coordination with all player representatives from every club of Liga 1, on 23 July 2021, the Indonesian Professional Footballers Association (APPI) held a virtual meeting which was attended by professional footballers representing each club that are playing in Liga 1.
This meeting was opened by Firman Utina as the President of APPI and continued with an update on the current condition of the footballers in each club; health conditions, training, including financial conditions which is very affected by the suspension of the league (1,5 years to date) due to the Covid-19 pandemic.
"Looking at the current condition, which is still in the midst of uncertainty, APPI has initiated to gather players in each Liga-1 club to listen to their conditions and aspirations. From here we will move to convey the aspirations of the players.", Firman Utina, President of APPI.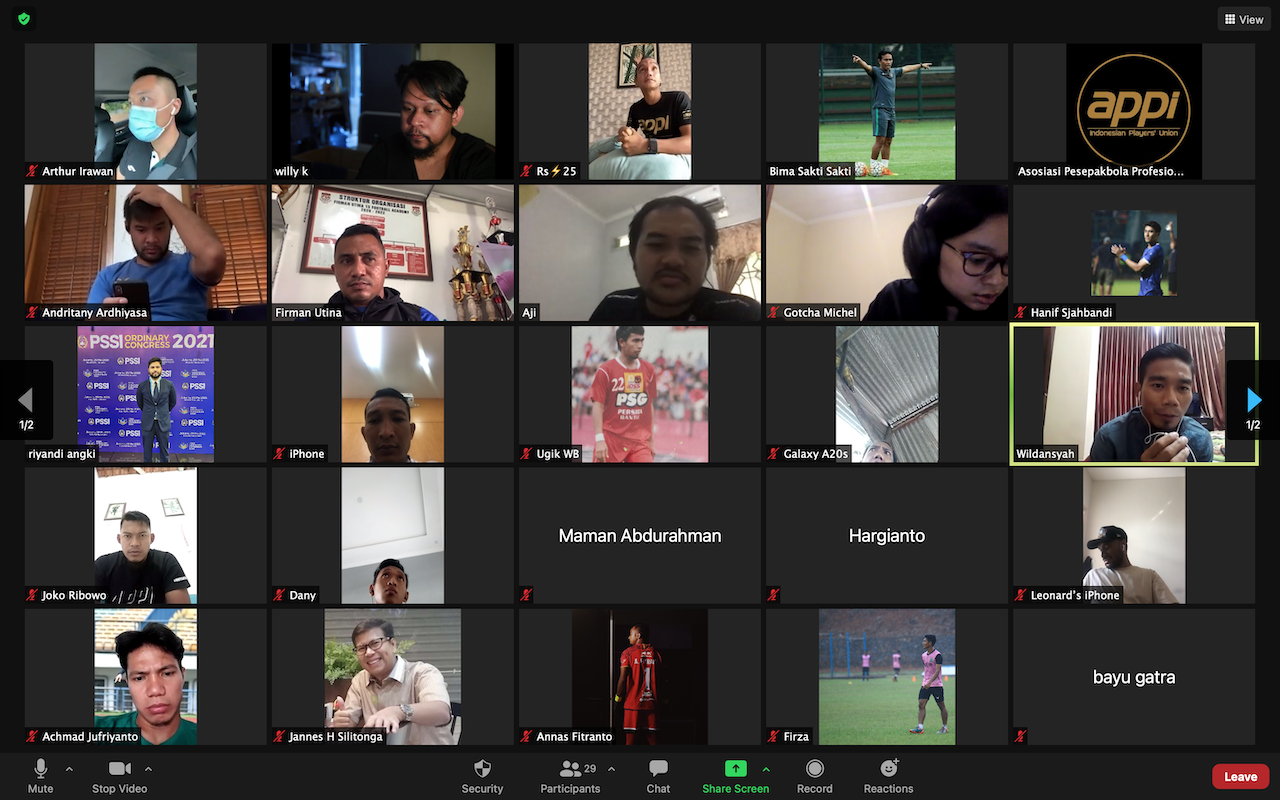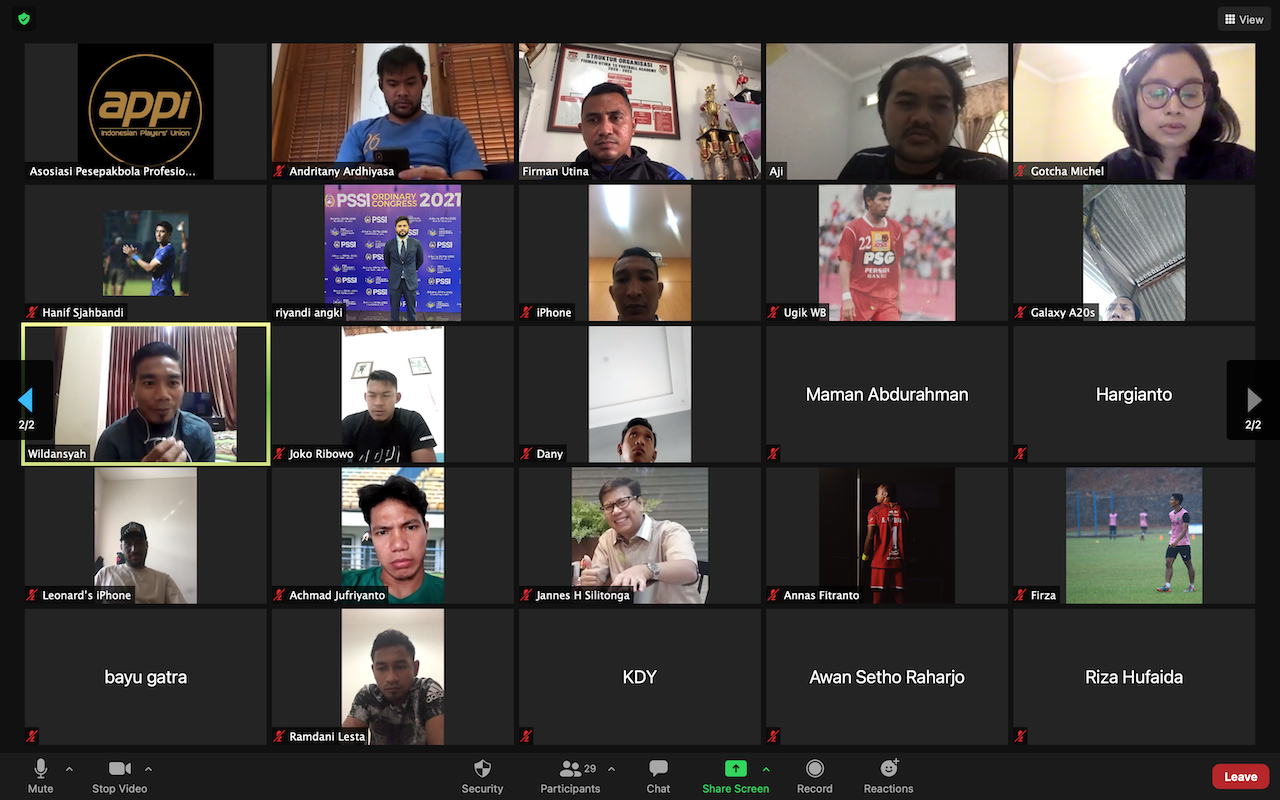 Also discussed at the virtual meeting is the condition of professional footballers who play in Liga 2, which is very concerning. In contrast to the condition of footballers in Liga 1 where most of the players have signed the following contracts with clauses in each condition, In Liga 2, there is no clarity obtained by the player regarding their payment nor the contract.
"To this date, there were only Liga-1 players who attended virtual meetings, but after this, we will coordinate to hold the virtual meeting for Liga-2 players, because the condition of Liga-2 is even more concerning," Andritany Ardhiyasa, Vice President of APPI.
On this occasion, all players expressed their aspirations so that football competition in Indonesia can resume immediately. They expressed their commitment to comply with all health protocols and stated that almost 100% of footballers in League-1 Clubs had received complete doses of Vaccine.
Seeing this fact and condition, footballers hope that there will be no more delays in resuming Liga 1, without spectators and also with strict supervision from related government parties, including the Covid-19 Task Force.
APPI will immediately follow up on the aspirations of the footballers, both in a solidarity movement and also to conduct studies with related and interested parties to be further forwarded to the Government, Covid Task Force, Coordinator and Government Team for Handling Covid, Federations, Operators , and other authorized officials.
"The professional condition of football players is different from other professions, the competition being held requires preparation and is carried out for a relatively long time, so that temporary easing conditions will not have much impact on them. If the concept of competition has complied with the rules and health protocols, there should be no more worries. APPI will follow up this matter to the relevant parties concerned in this pandemic situation.", Mohamad Hardika Aji, Acting General Manager of APPI.
For any media enquiries, please contact 081210104215 or info.appi@yahoo.co.id .
About APPI
Asosiasi Pesepakbola Profesional Indonesia (APPI) was officially formed in 2008. The vision and mission of APPI is to provide protection and education to Indonesian professional footballers and build solidarity between footballers. APPI is a key member of FIFPRO and FIFPRO is the only World Footballers Association recognized by FIFA. In Indonesia, APPI has also been registered as an association organization and has been legalized by the Ministry of Law and Human Rights.