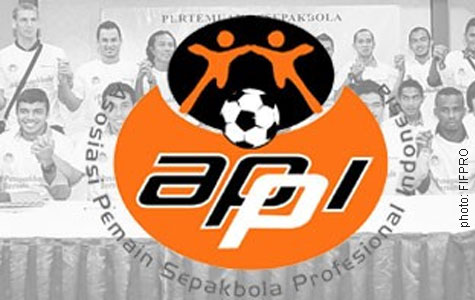 After years of showing no interest in improving the situation of professional footballers in Indonesia, the Indonesian Football association (PSSI) is suddenly establishing its own Players Association (APSNI). FIFPro does not support that.
For years the Indonesian Professional Footballers Association (APPI) has done a lot of work to improve the situation of players in Indonesia. In 2009 APPI has been acknowledged by FIFPro. They have shown to stand up for players and act in their interests. FIFPro is pleased to be working with this independent player driven union. Some of the most popular players as Bambang Pamungkas and Ponaryo Astaman are leading the organization.
Bambang Pamungkas: ´For the last 2 years, APPI is able and successful in being the representative of professional footballers in Indonesia, especially in going through the rough times while Indonesian football is having its prolonged conflict. APPI has always tried to voice their and the footballers' opinions, concerns and anxieties, in addressing all the issues that happened, on going and other issues that might occur. And, most importantly, APPI is trying hard to fight for the rights and obligations of the professional footballers in Indonesia, both in the form of basic rights (salary) as well as freedom of speech, which in many cases its not fulfilled by the responsible parties.´
´Therefore, it's a very odd thing if currently there are any other organizations that claim to represent and feel that they have struggled for the rights of professional footballers in Indonesia. Considering the fact that, during the beginning APPI find themselves struggling alone in representing the voice and fight for the rights and obligations for the professional footballers in this country.´
Players in Indonesia asked, in co-operation with APPI and FIFPro, the authorities (PT Liga Indonesia, PSSI and even the minister of youth and sports affairs) for improvements and respecting the contracts. Unfortunately, the players have not received any response that meets their basic needs. In short: the PSSI did nothing to improve the situation of the players.
Now, PSSI has decided to establish their own players association (APSNI). FIFPro wonders: why would you set up a union if there is already a very good one? FIFPro sees no need to set up a new union. There is already a good independent union, for and by players. And more important: How independent is a football union which is set up by the football association? FIFPro believes there is a conflict of interest with these so-called unions of the football association itself.
According to article 3 of the FIFPro articles each country shall only be represented by one representative interest group, movement or organization as a member. This means APPI is the only organization representing the professional football players in Indonesia.
According to the Memorandum of Understanding between FIFA and FIFPro, both institutions with a global profile, mutually recognize each other. This means that the football federation of Indonesia (as a member of FIFA) automatically has to recognize APPI (as a member of FIFPro) as the only representative of professional football players.
FIFPro recommends the PSSI to improve the situation in Indonesia in collaboration with APPI.
Robbie Gaspar (ten year veteran Indonesian football) : ´APPI has been doing a fantastic job looking after the rights of all the professional players in extremely difficult circumstances. I think people don't realize the enormity of the problems players have faced until they actually see them first hand themselves and how hard APPI has been working to help resolve these. These conflicts were brought about by people who don't have the best interests of the game at heart but are only there for their political and self interests. With APPI being there to represent the players best interests, the players can see light at the end of the tunnel.´
Source: FIFPRO